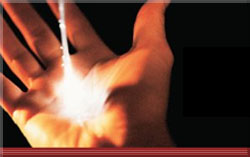 HANDEN & GEZONDHEID:

• ASTROLOGIE - De 'big brother' van Handlezen?
• COLONICS - Voorbij de 12-vingerige darm!
• NUMEROLOGIE - Over vingers, digits & nummers!
• PALM THERAPIE - Over hersenen & hand lijnen!
• OUIJA - Vingers geleid over het mysterieuze bord!
• REFLEXOLOGIE - Handen & de kalmerende 'touch'!
• TAROT - Spreid de kaarten met je eigen handen!
• THERAPIE - Palm therapie en andere therapieλn!



ABC ALTERNATIEVE ZORG:

• GEZONDHEID - Het ABC van de alternative zorg!



KUNST & ENTERTAINMENT:

• HAND KUNST - Beroemde handen in kunst
• HAND GAMES - Vind handige spelletjes!


Video: 'holopathic hand therapy' (helende handen)



Handlezen |
Palm Reading |

Palmistry




- HANDEN & GEZONDHEID -


HOE ONZE HANDEN ZIJN GERELATEERD AAN DIVERSE GEZONDHEIDS DISCIPLINES | KUNST & ENTERTAINMENT





INTRODUCTIE:

De menselijke hand & vroege vormen van diagnostiek
Psycholoog Carl Gustav Jung (1875-1961) schreef in 1944 de introduction van een boek dat werd gepresenteerd door de Duitse chiroloog Julius Spier, onder de titel: "The Hands of Children".

QUOTE:

"Chirology [hand analyse] is an art which dates back to very ancient times. The ancient physician never hesitated to make use of such
auxiliary systems as chiromancy and astrology for diagnostic and prognostic purposes as is shown, for instance, by the book of Dr. Goclenius who lived at the end of the sixteenth century."
"... The totality-conception of modern biology which is based on the evidence of a host of observations and research does not exclude the possibility that hands, whose shape and functioning are so intimately connected with the psyche, might provide revealing and therefore, interpretable expressions of psychical peculiarity, that is, of the human character. ..."
VORIGE (12/12) - HANDEN & GEZONDHEID - VOLGENDE (2/12)